FCA Recalls 1.6 Million Takata Inflators in 'Fourth and Final Stage'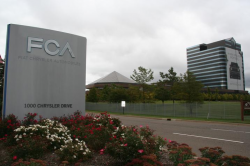 Is that a light at the end of the Takata tunnel? Fiat-Chrysler (FCA) says they've entered the _ fourth and final stage_ of Takata recalls with a campaign to replace the passenger-side inflators in 1.6 million vehicles.
The bulk of the vehicles are in the US and include the 2010 Dodge Ram 3500, 4500, 5500, the 2010-2011 Dakota, the 2010-2014 Challenger, and the 2011-2015 Charger.
The Chrysler 300 and Jeep Wrangler are also involved.
FCA has replaced nearly 4 million inflators in a series of recalls dating back to 2014. The defective part is responsible for at least 23 deaths and 300 injuries.